Top 10 Sexiest Hollywood Movies Ever!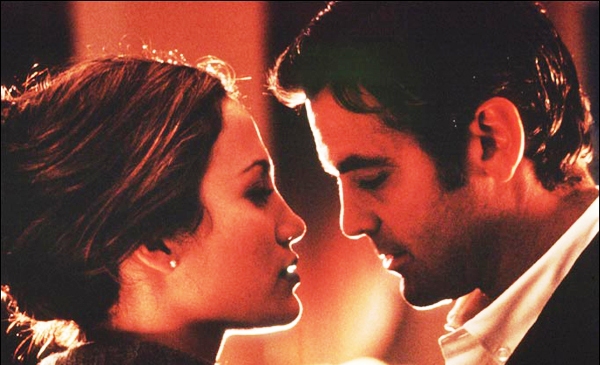 Out of Sight has been voted the sexiest film of all time in a poll of industry insiders.
The crime thriller, starring George Clooney and Jennifer Lopez, came top in a list chosen by 100 actors, directors, critics and producers for American magazine Entertainment Weekly.
They added: 'It made Clooney a major star and gave J-Lo her most well-rounded role to date. And thanks to director Steven Soderbergh, it features a number of scenes that belong in a sexy cinema hall of fame.'
The top 10:
1. Out of Sight (1998)
2. His Girl Friday (1940)
3. Mr and Mrs Smith (2005)
4. Body Heat (1981)
5. Bull Durham (1988)
6. Don't Look Now (1973)
7. Y Tu Mama Tambien (2001)
8. The Last of the Mohicans (1992)
9. A Walk on the Moon (1999)
10. Before Sunset (2004)
~Keep It Hush in Hollywood!~